About this project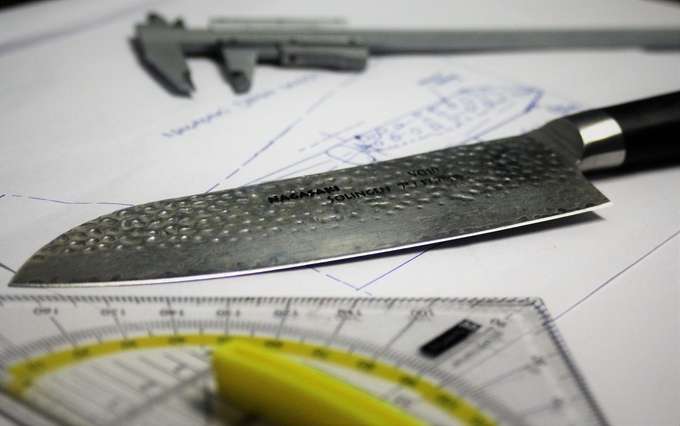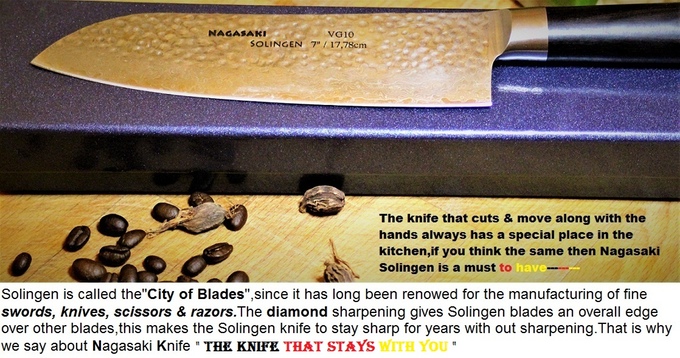 A beautiful knife without a sharp blade is like having a lovely food without any taste..... What does knife consists of ? Grip handle & Blade, if the blade is not sharp the knife is useless. Knives are in use for centuries & there are certain regions or countries that were famous for their art of craftsmanship & some are still considered the Masters for making the best knives to this day.
The combination of the best Japanese steel, German craftsmanship & the production in the German city of Solingen make this knife ultra sharp & long lasting.

About Nagasaki
The thing that makes this knife unique is that its a combination of Japanese VG10 steel & hand-crafted in Germany, where each step of process to produce this knife goes through multiple quality control tests.
The blade is a Damascus blade made from Japanese VG10 steel hand-hammered & hand forged.

It has 67 cutting core layers as compared to normal VG10 steel having 32 cutting layers, this makes Nagasaki extra sharp with high cutting ability.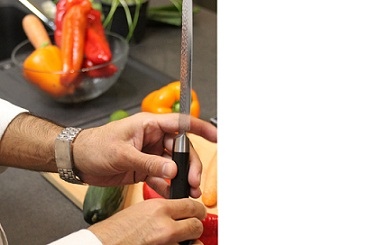 For an ideal grip the Micarta wood handle adds elegance & its ideal for both Right or Left handed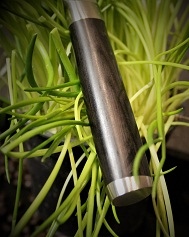 Hammered finish helps to easily release food from the blade.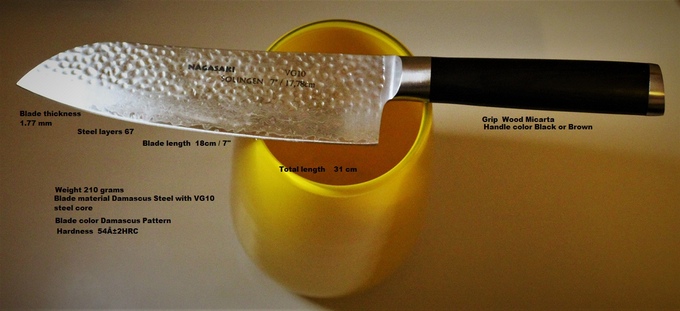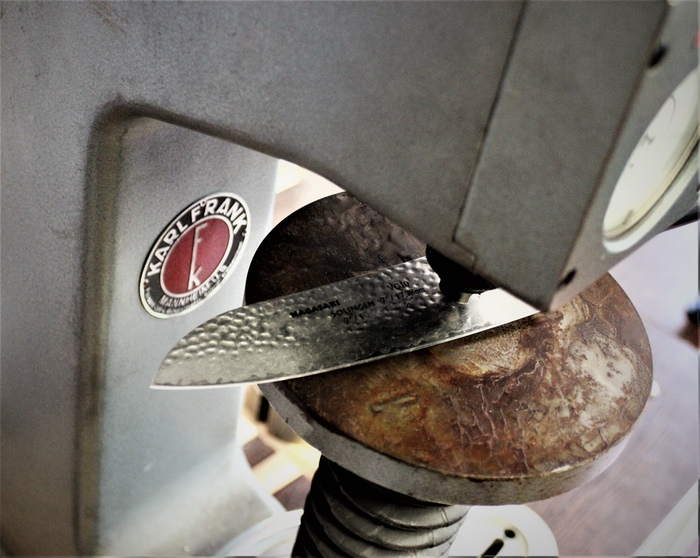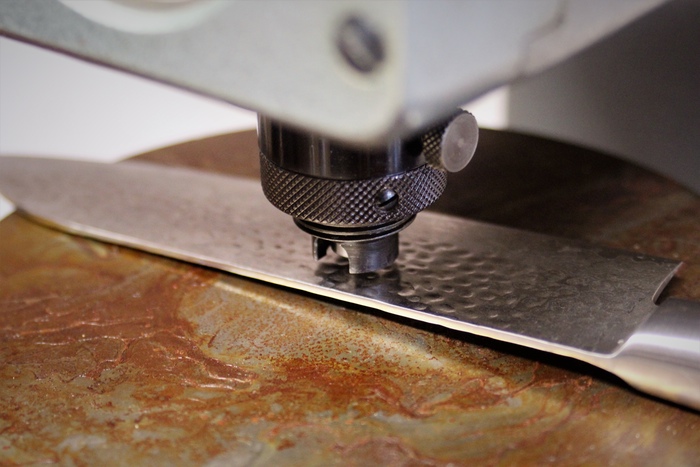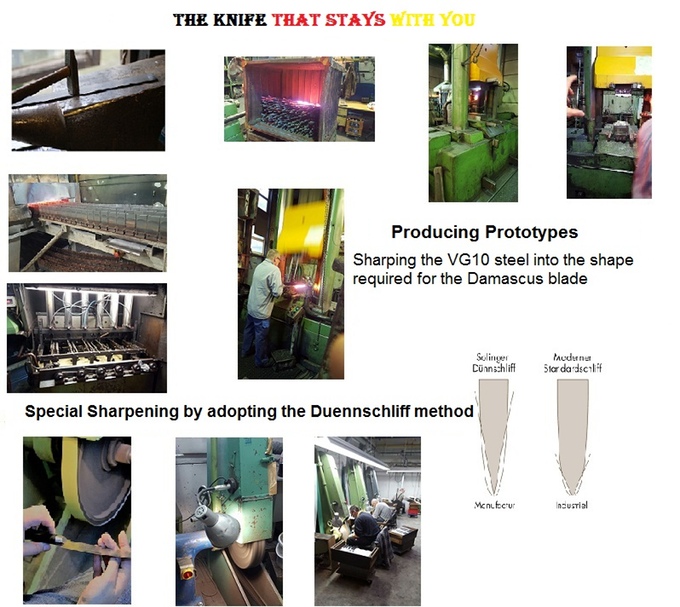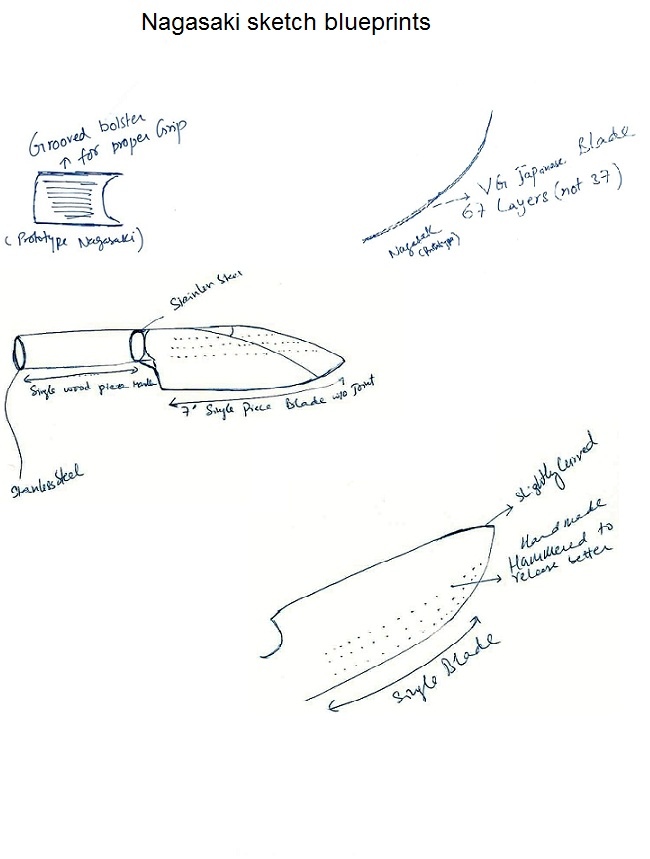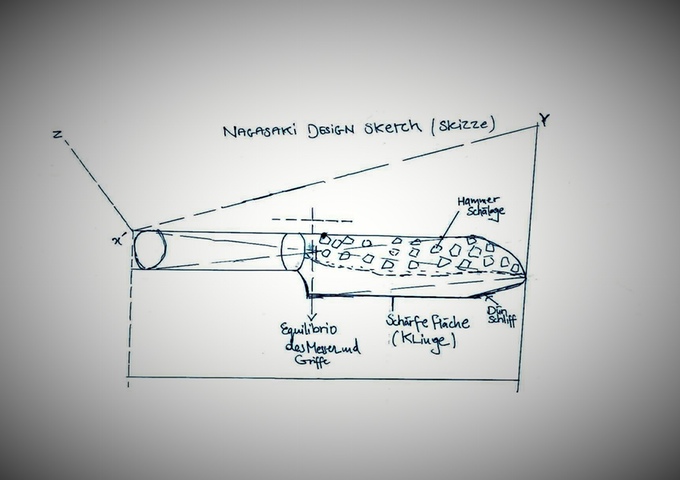 Balance, Grip & Blade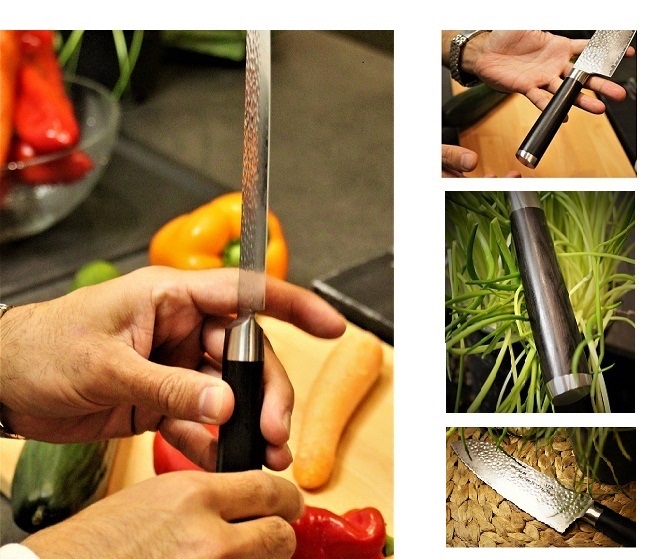 Nagasaki Edge Test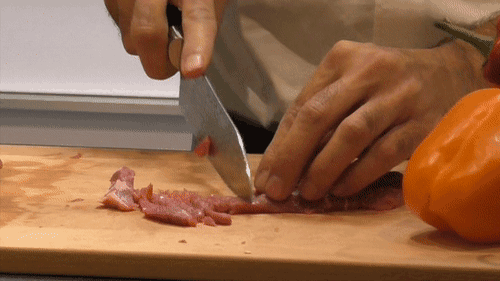 Why on Kickstarter ?
Bringing this project to life is my goal.I already pumped in all my energy into this project.This is not for business,it is just to provide high quality product by eliminating the retail profit. So people like me can get it at reasonable price.The retail price offered for the knife like this is between €135 - €185. At this stage i look forward to your help to raise € 8700.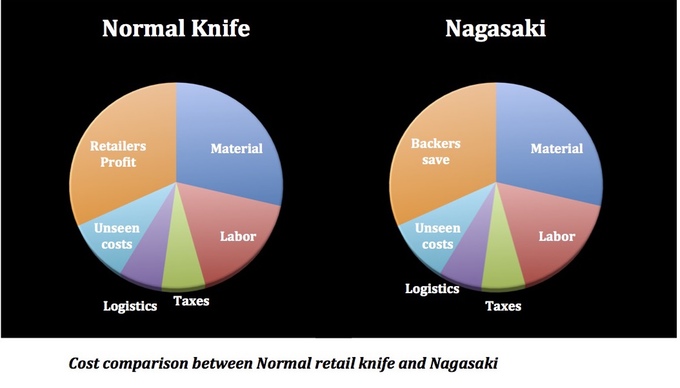 Why €8700?
Nagasaki is ready to undergo production, final prototypes have been successfully developed & tested.This € 8700 is the amount that will go directly towards sourcing the materials & expert labor needed to start the production. As this is the amount missing in my production budget. Backers please back me to bring this Ultra sharp Chef Knife, that will stay with you for years,into reality!
Timeline
Appearance & Accessories