Download or press kit


Illustration by Matthäus Merian (1594-1650) in Topographia Westphaliae
After World War 1, the artisans and the cuttlery makers from all over Germany gathered in the city of Solingen, because of its resident steel manufacturing and the availaibilty of stainless steel. During the era of the so called stainless steel household boom, the manufacturers of Solingen became well known for their high quality and designs.
The japanese goverment even formed a city with the same name for producing tableware and knives, but they were lacking the know how and technology.
During this era, the costs for producing these goods kept on increasing in Germany, which lead to many of the manufacturers in Solingen outsourcing their production and know how to companies elsewhere. This approach of outsourcing, gave away the famous know how from Solingen and the longed envy for technology for producing high quality tableware to other countries. This began the total downfall of Solinger tableware.

At the begining of 1900s there were more than 800 manufacturers situated in Solingen that operated in this field. Today only a handful of companies or manufactureres still reside in Solingen. Among those is STERNSTEIGER which is trying to revive this industry as a manufacturer itself.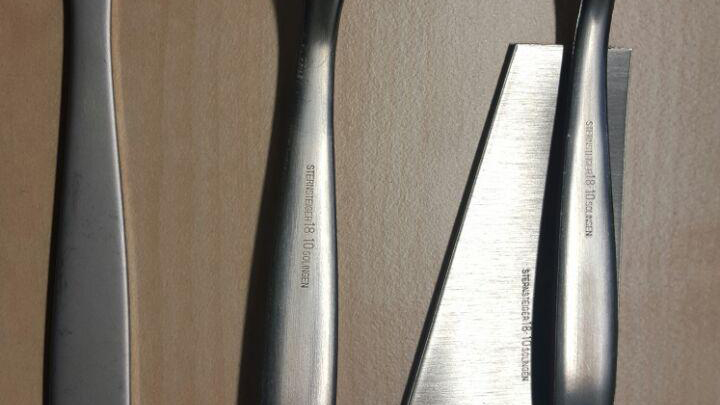 18-10 stainless steel hallmark on Diana fork
Diana is made of finest 18-10 stainless steel, which today is the best steel for tableware with the highest wear resistance for use in dish-washers.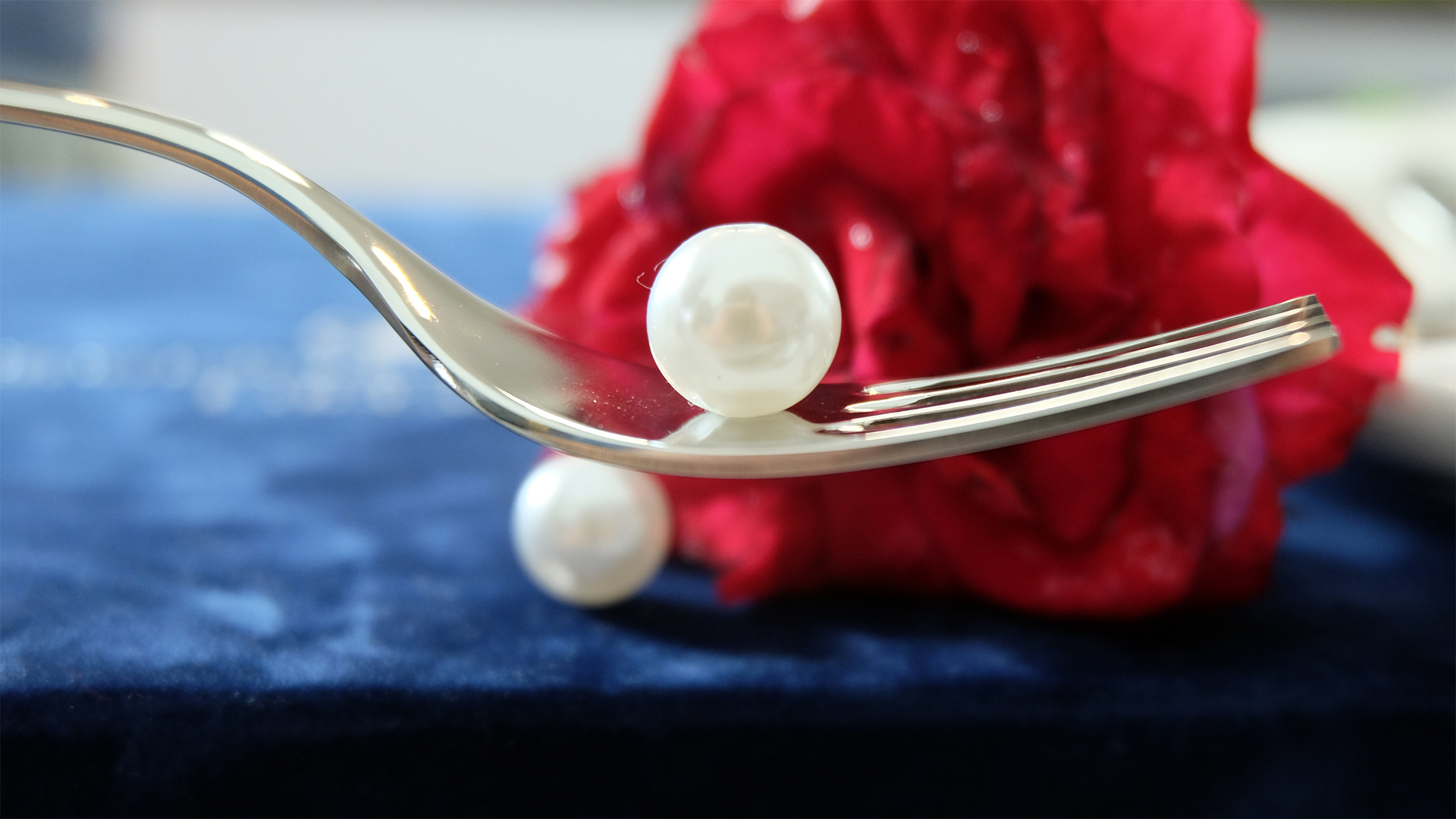 Combined with its classic design, the Diana cutlery series is a timeless piece of Solinger craftsmanship that can find its place on any well laid table.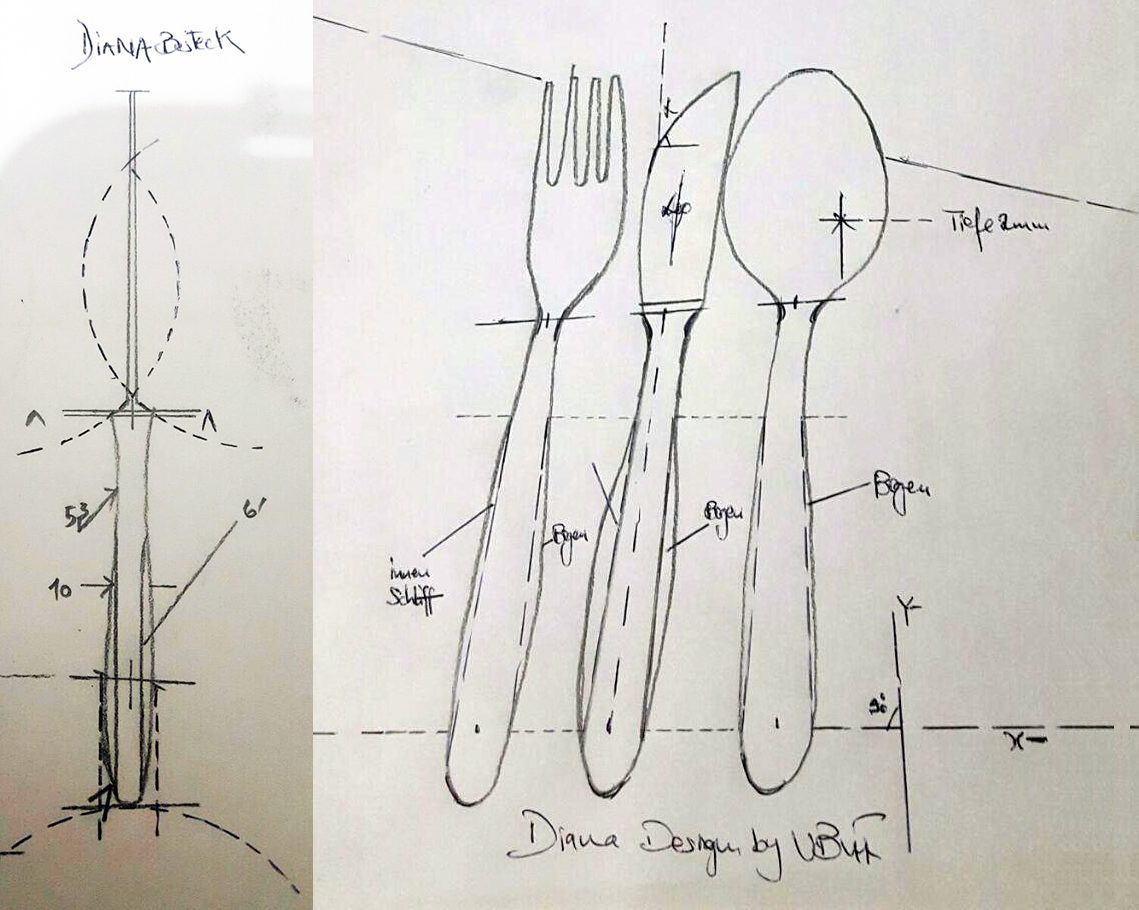 Design sketches of Diana
The Diana cutlery is inspired by classic designs from Germany and the United Kingdom. The pictures above show some of the drafts that our designer has done before our engineers took over.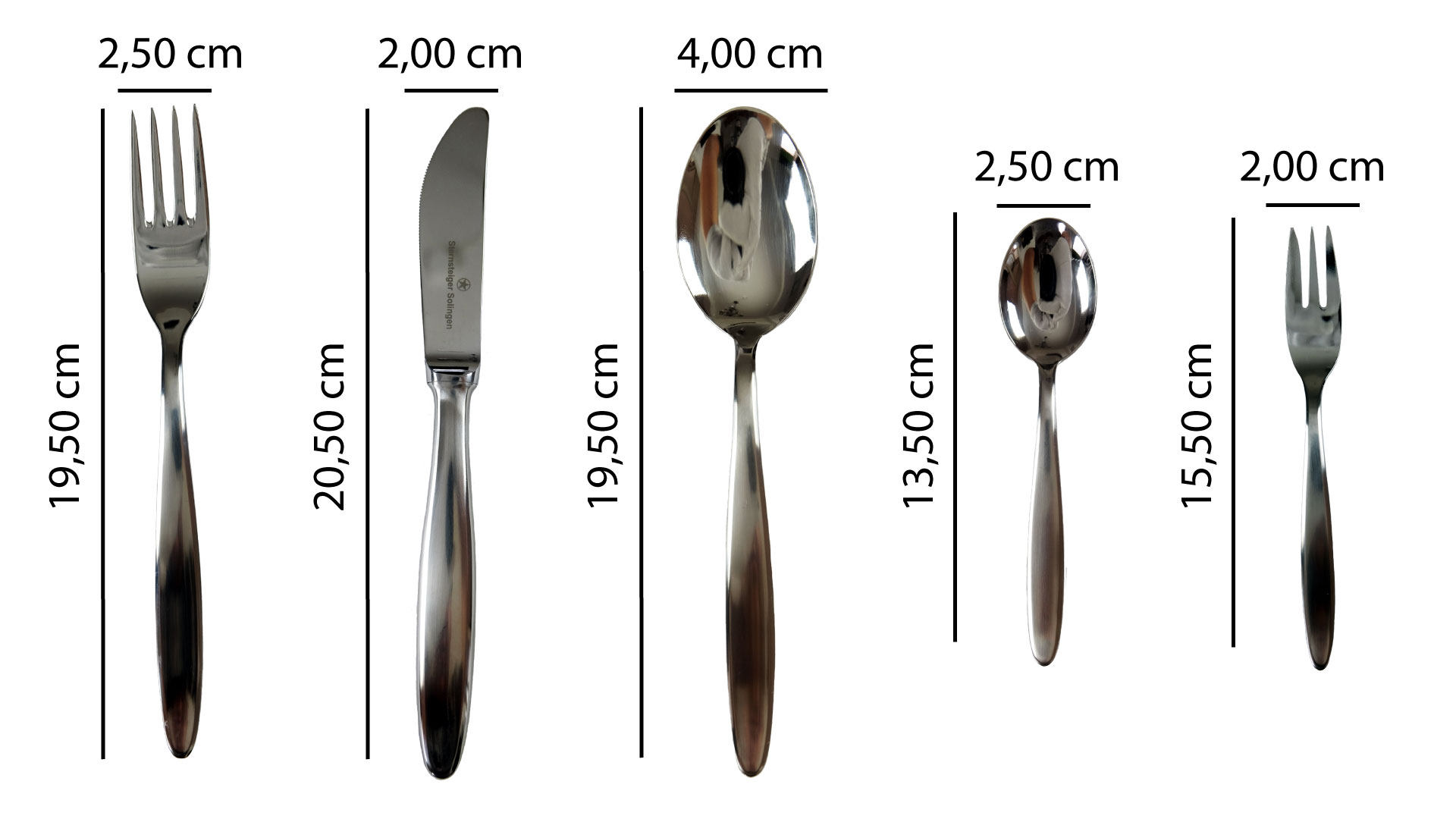 Dimensions
The series includes dinner forks, dinner knives and dinner spoons as well as dessert spoons and dessert forks.Therefore a full set for 6 place settings includes 30 pieces.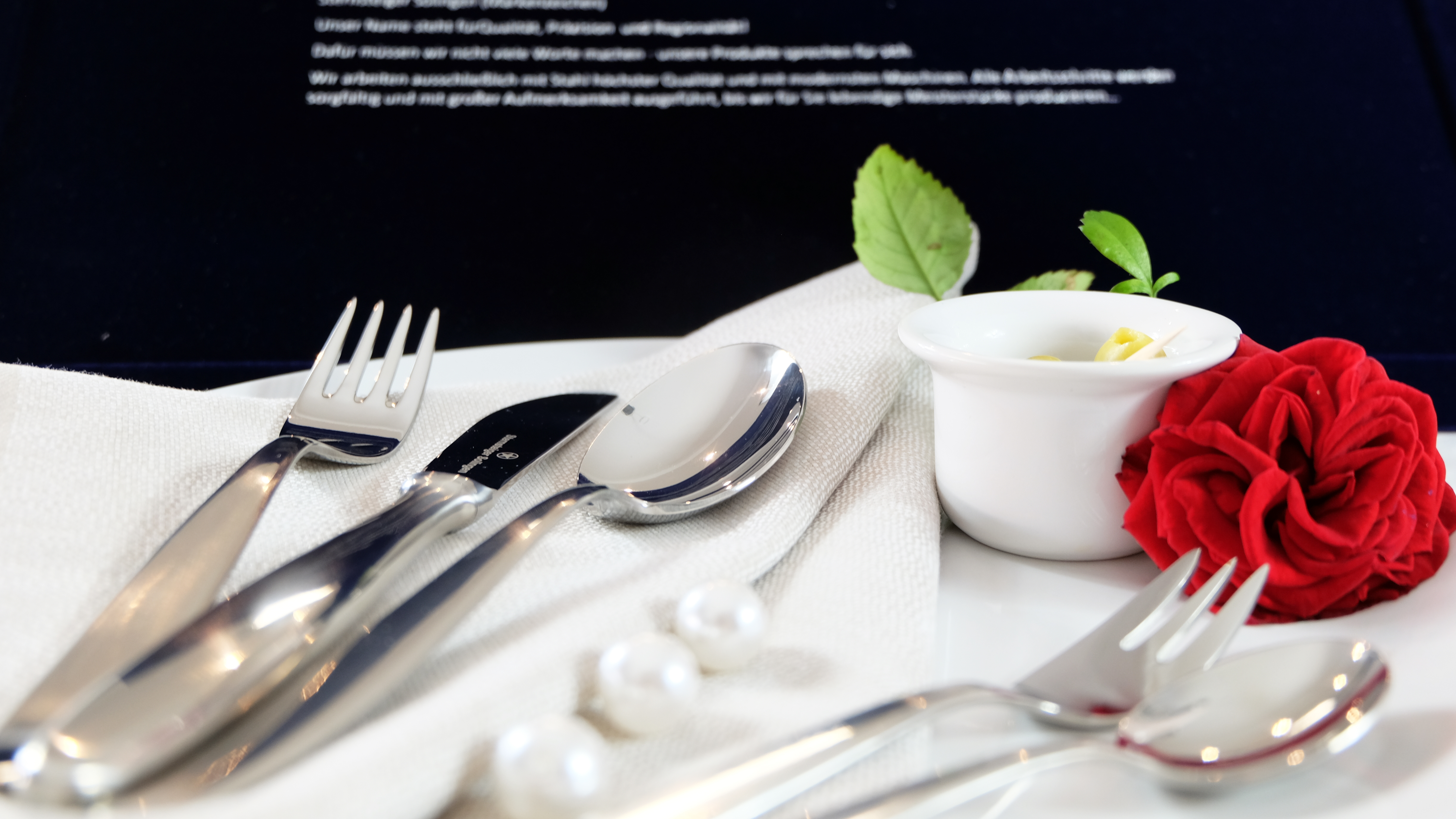 Diana is produced in a traditional manufactory in Solingen under the highest German quality standards.The picture above shows the different stages of a fork from steel blank to a finished fork.You can watch some videos on the production process in the prototype gallery above.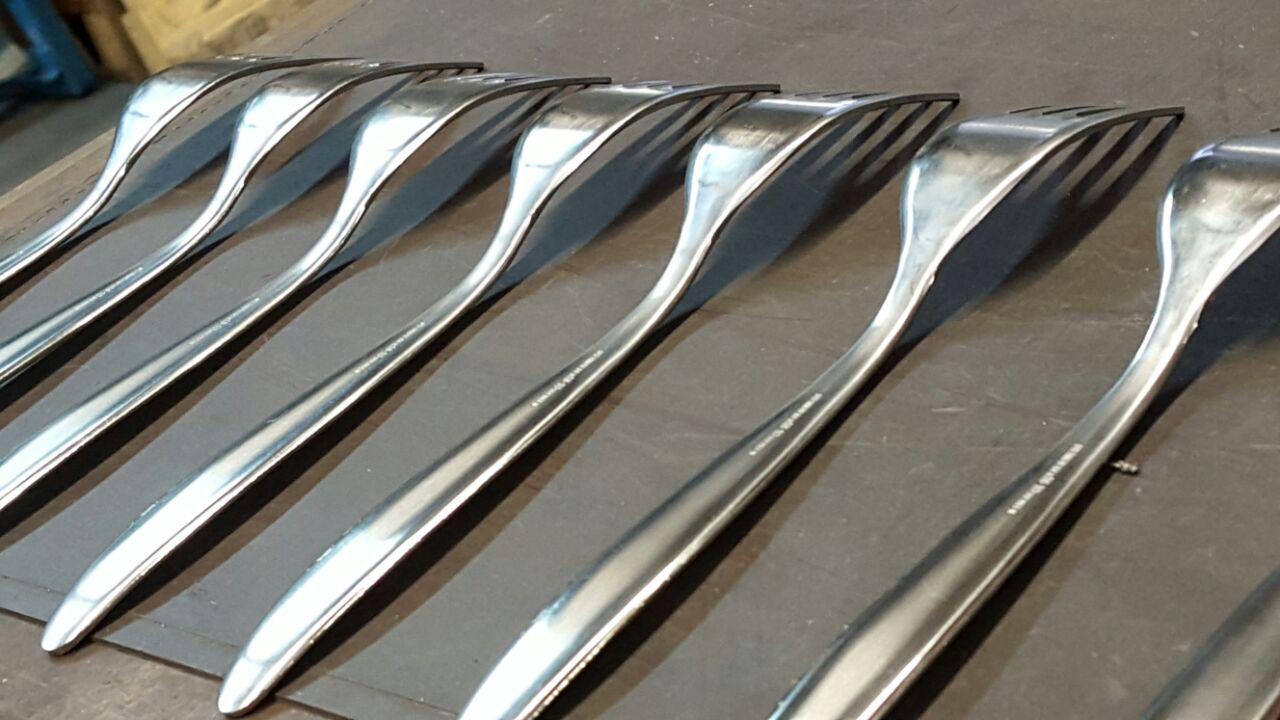 All production stages are handled by experience artisans that ensure the design and quality of each peace at every time.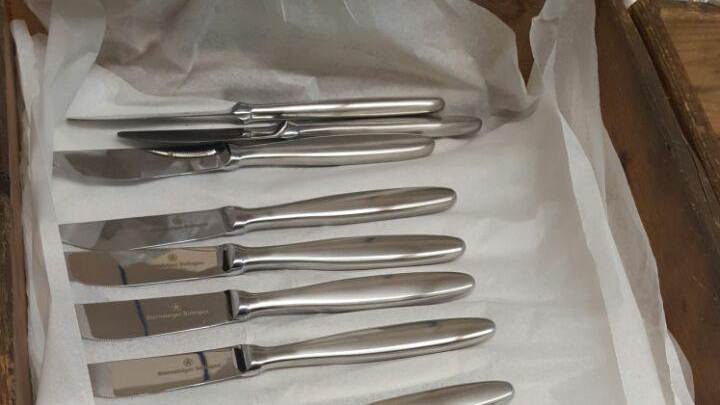 Sample run of Diana knives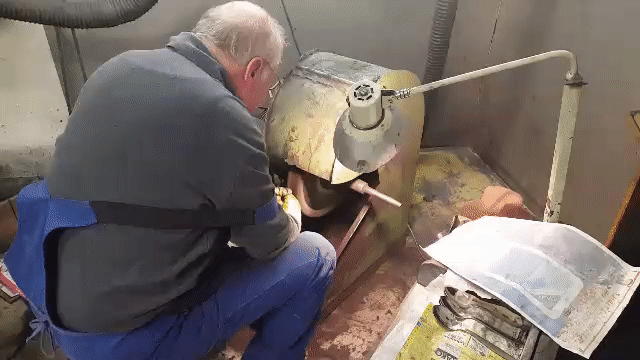 A dinner knife is receiving its silver gloss finish
All Diana cutlery pieces receive a special polishing resulting in a silver gloss finish like it is used in silver manufactories.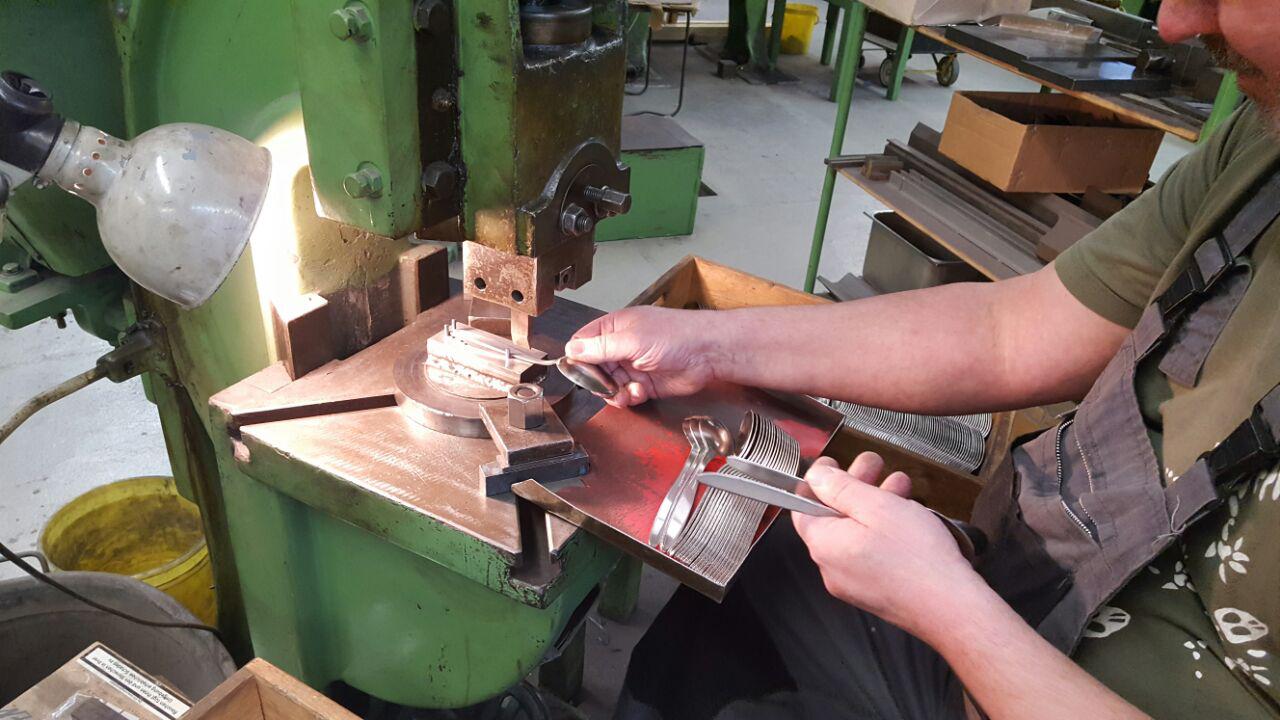 Power press placing the hallmark
After the pieces are completed and polished they receive the Sternsteiger hallmark, certifying their quality and authenticity.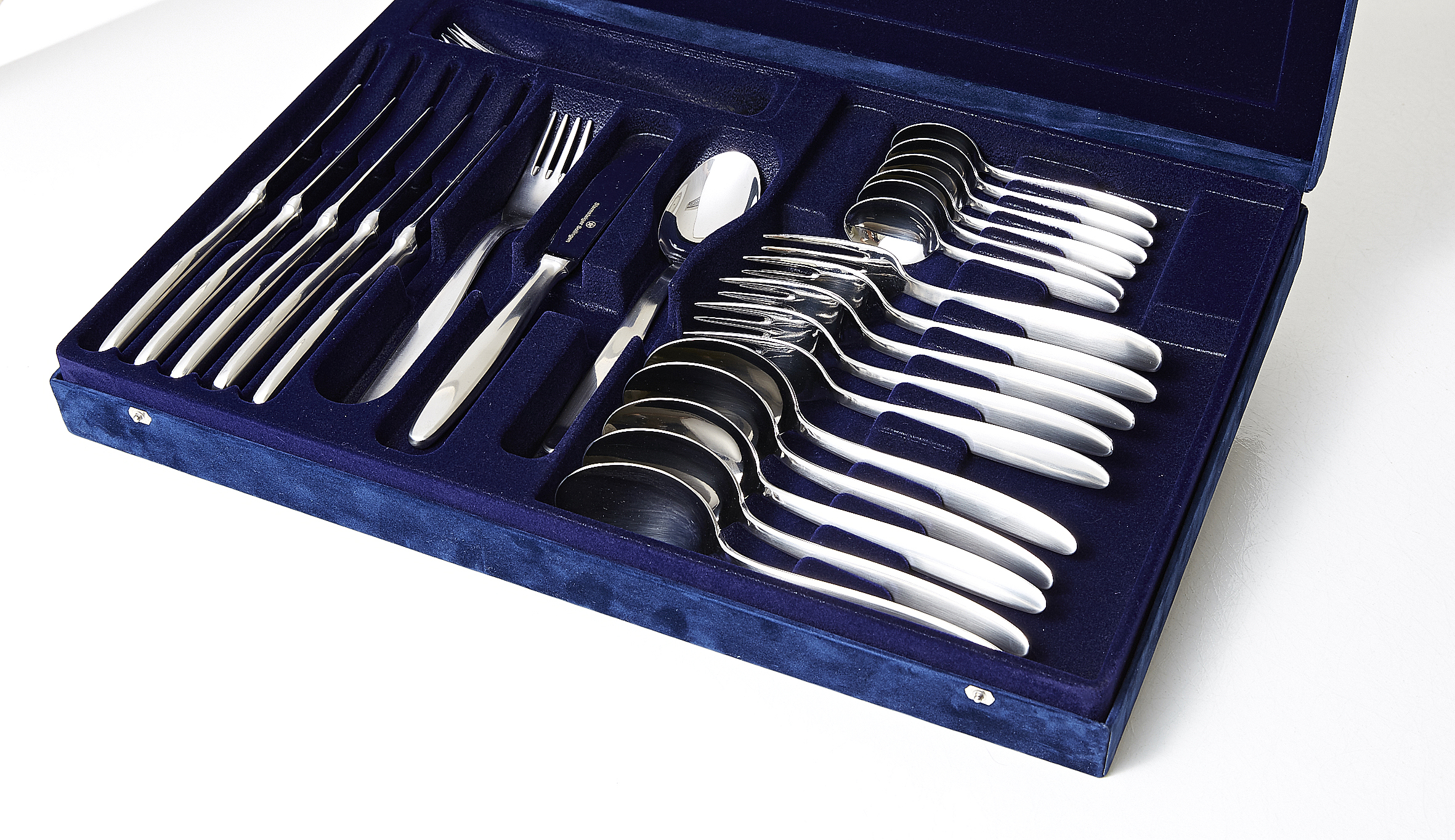 As the cutlery the gift box it is shipped in is hand manufactured in Germany as well. Below you see a few animations from the production process, the full set can be found in the prototype gallery.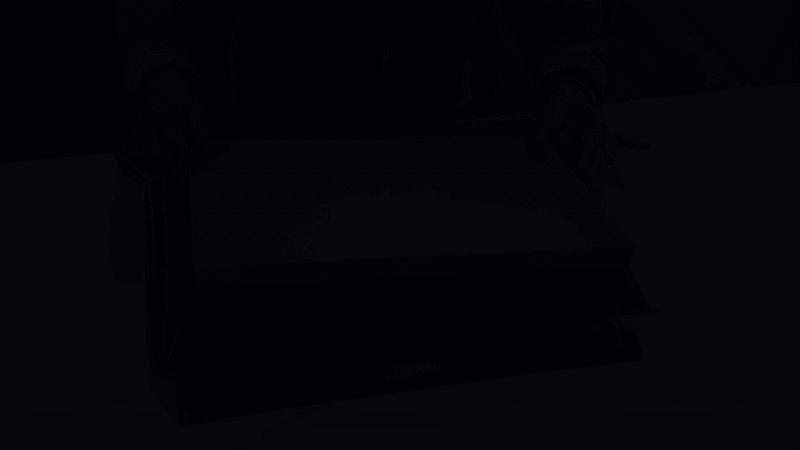 Assembling the box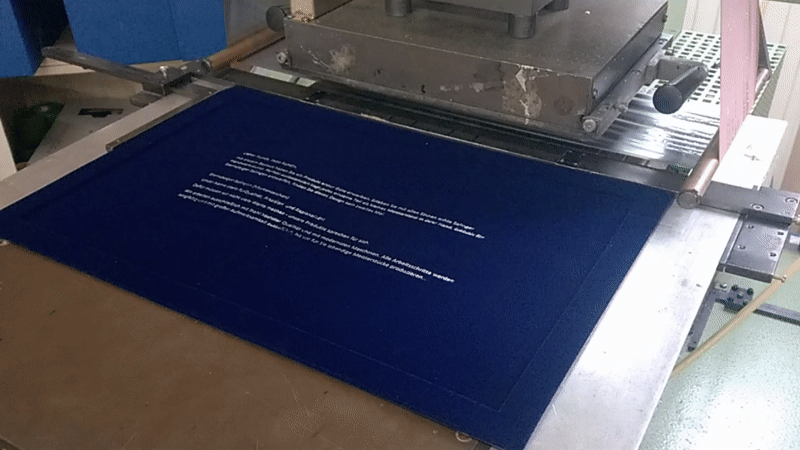 Forming of the box inlay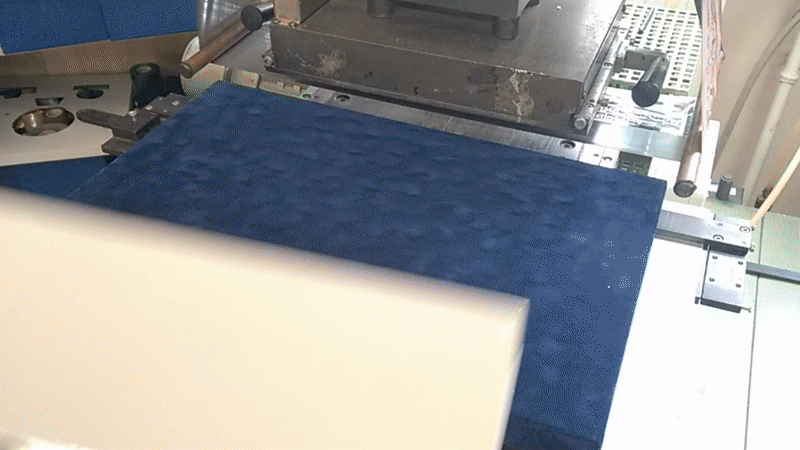 Adding the Sternsteiger Logo
All this work makes every Diana product a hand-made master piece. Every piece,. that leaves our manufactory is unique and trendy.You'll never find one that is exactly like the one you'll be holding in your hands.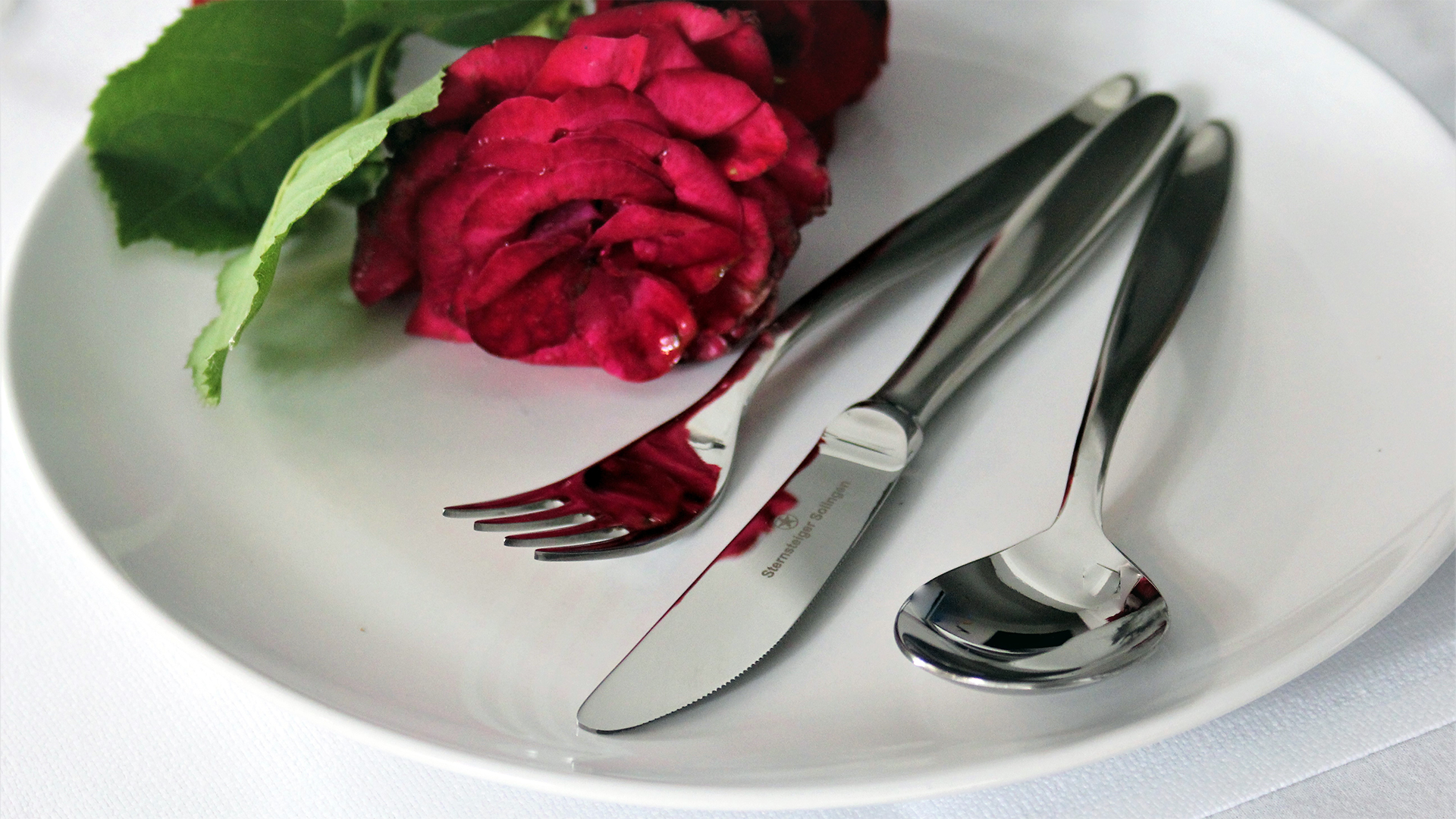 Sternsteiger is a young brand in the area of steel goods. Our product portfolio contains scissors for professional hair artists, high durable chef knives, kitchenware and ofcourse cutlery.
Sternsteigers primary manufacturing and logistics facility is located in the "city of blades" Solingen, Germany.It also has spread its wings throughout the world with offices in the Canada, France, and the United Kingdom.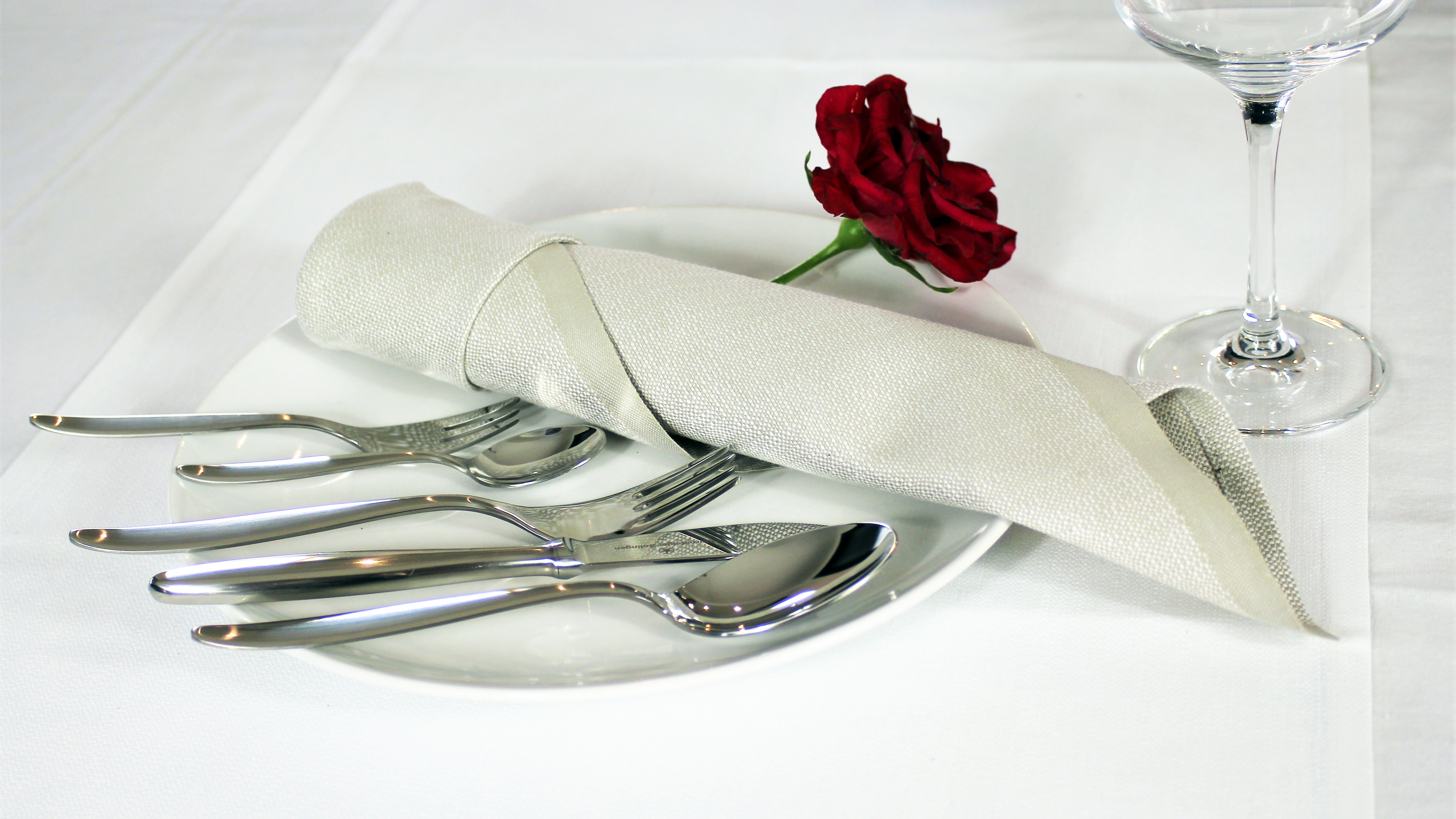 This is the first campaign that is undergone by our office in London, UK. We are looking forward to all your support for bringing Diana to market!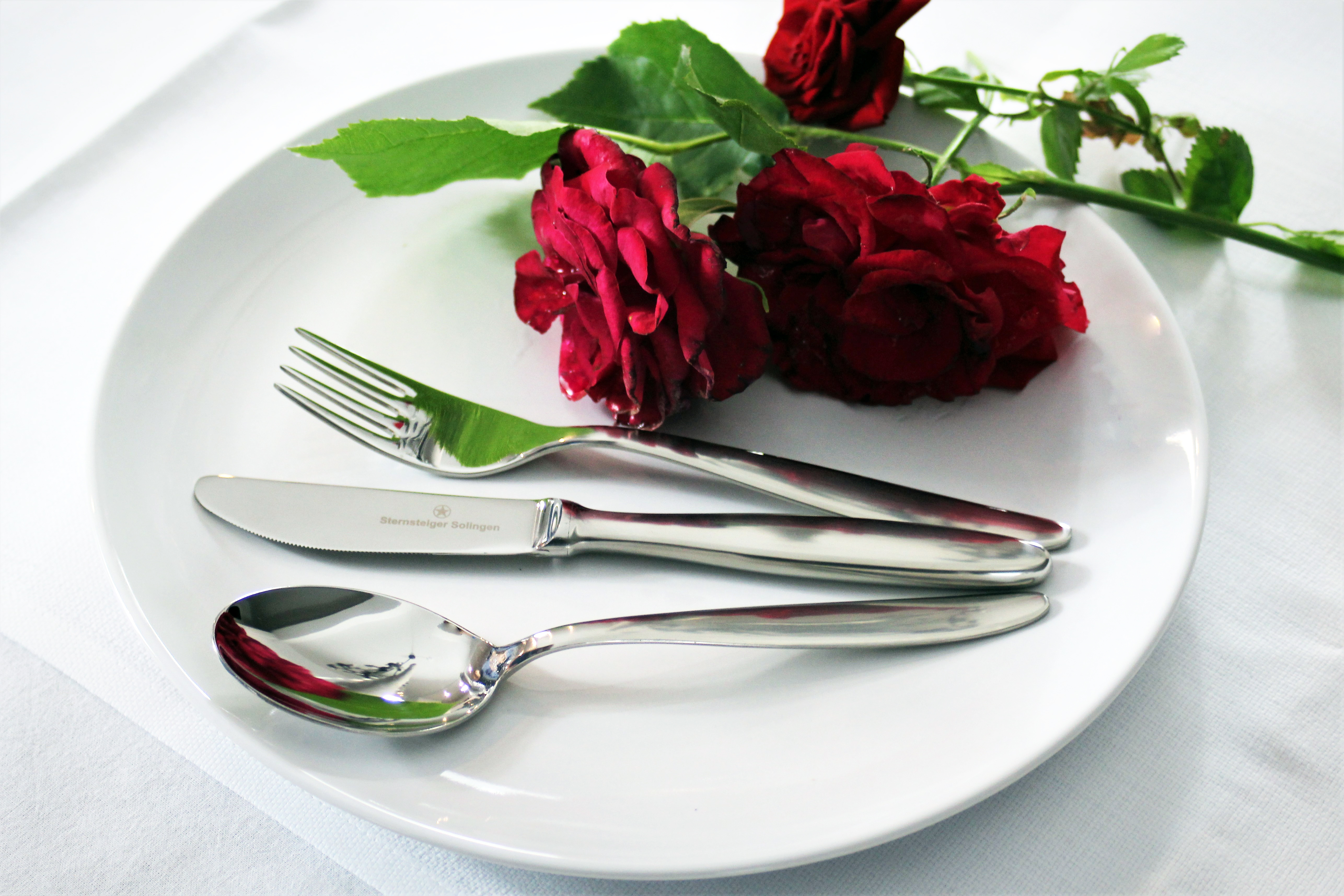 We are proud to present you the following rewards for your contributions:
Dinner Economy Set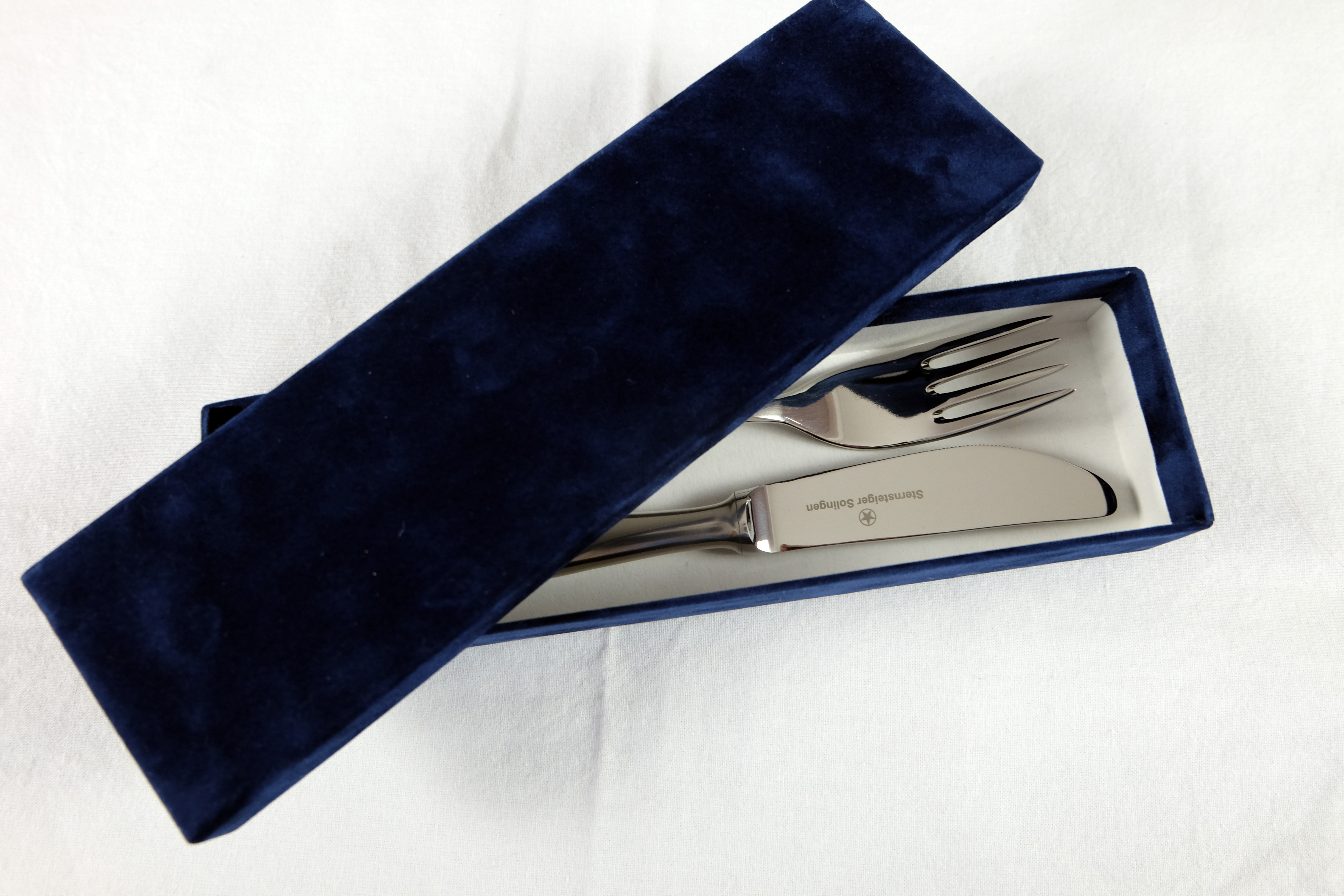 The dinner economy set consists of a dinner fork and knife that comes in a blue gift box.
Dessert Economy Set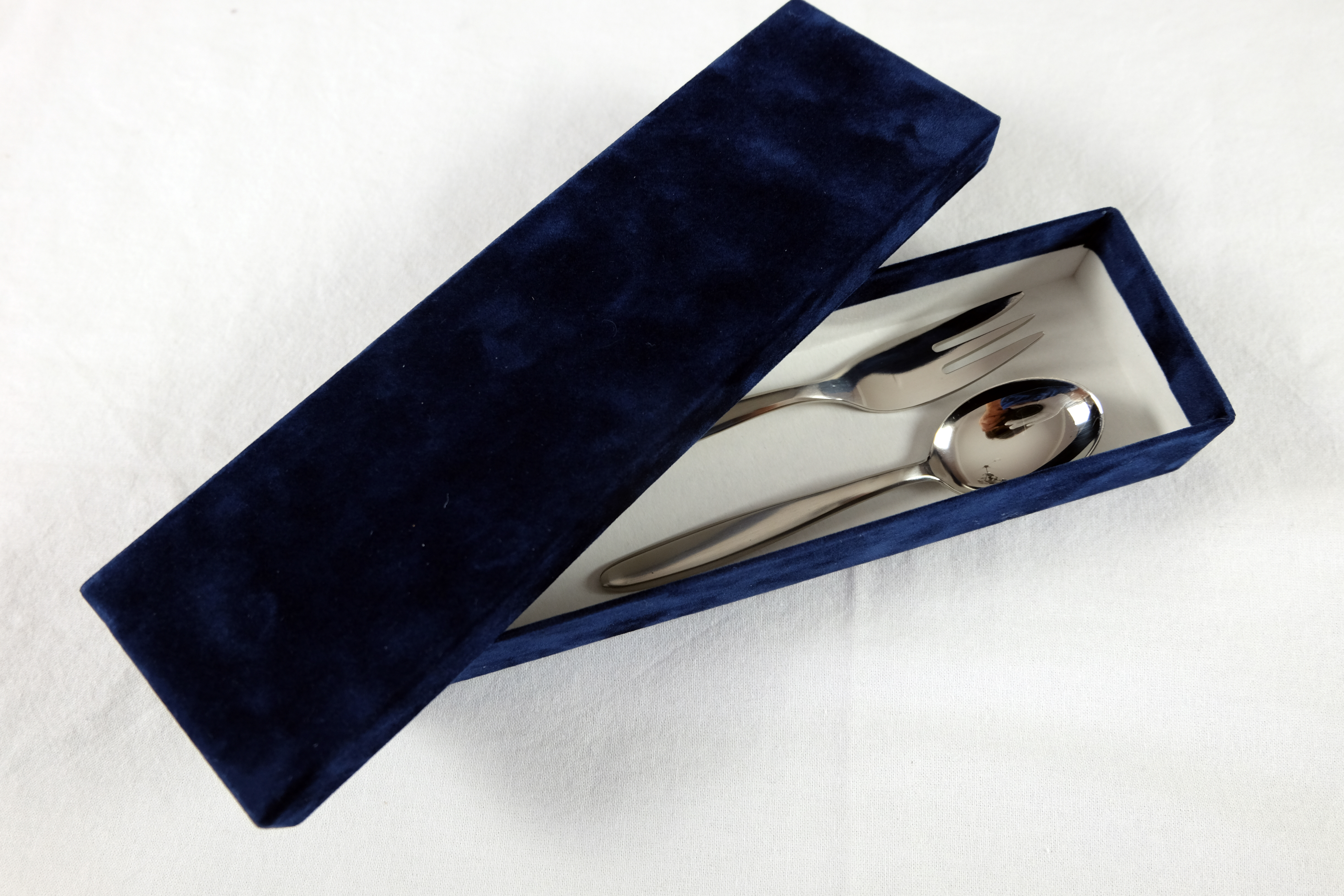 The dessert economy set consists of a dessert fork and spoon that comes in a blue gift box.
Dinner Economy+ Set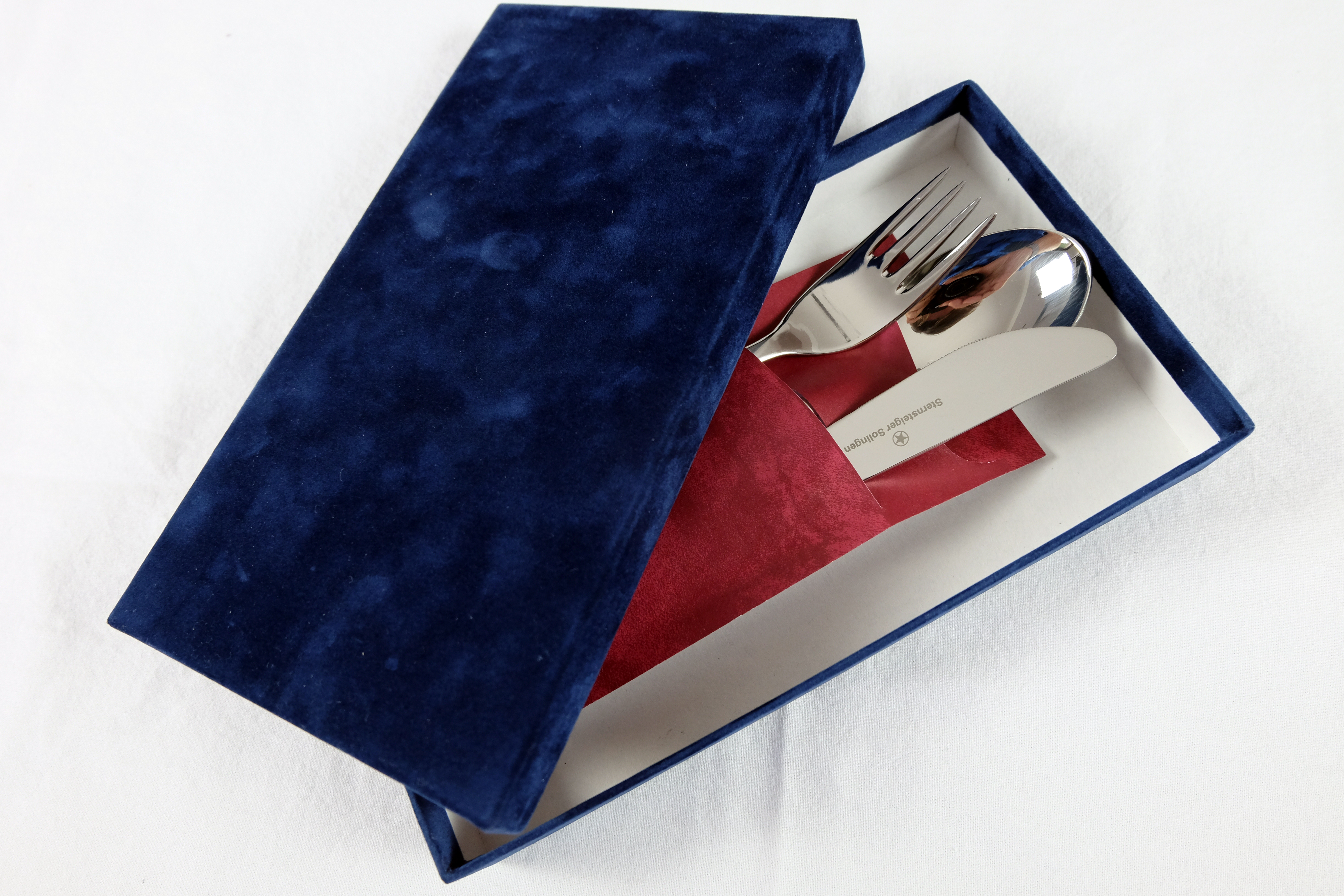 The dinner economy+ set consists of a dinner fork, knife and spoon that comes in a blue gift box.
The Complete Set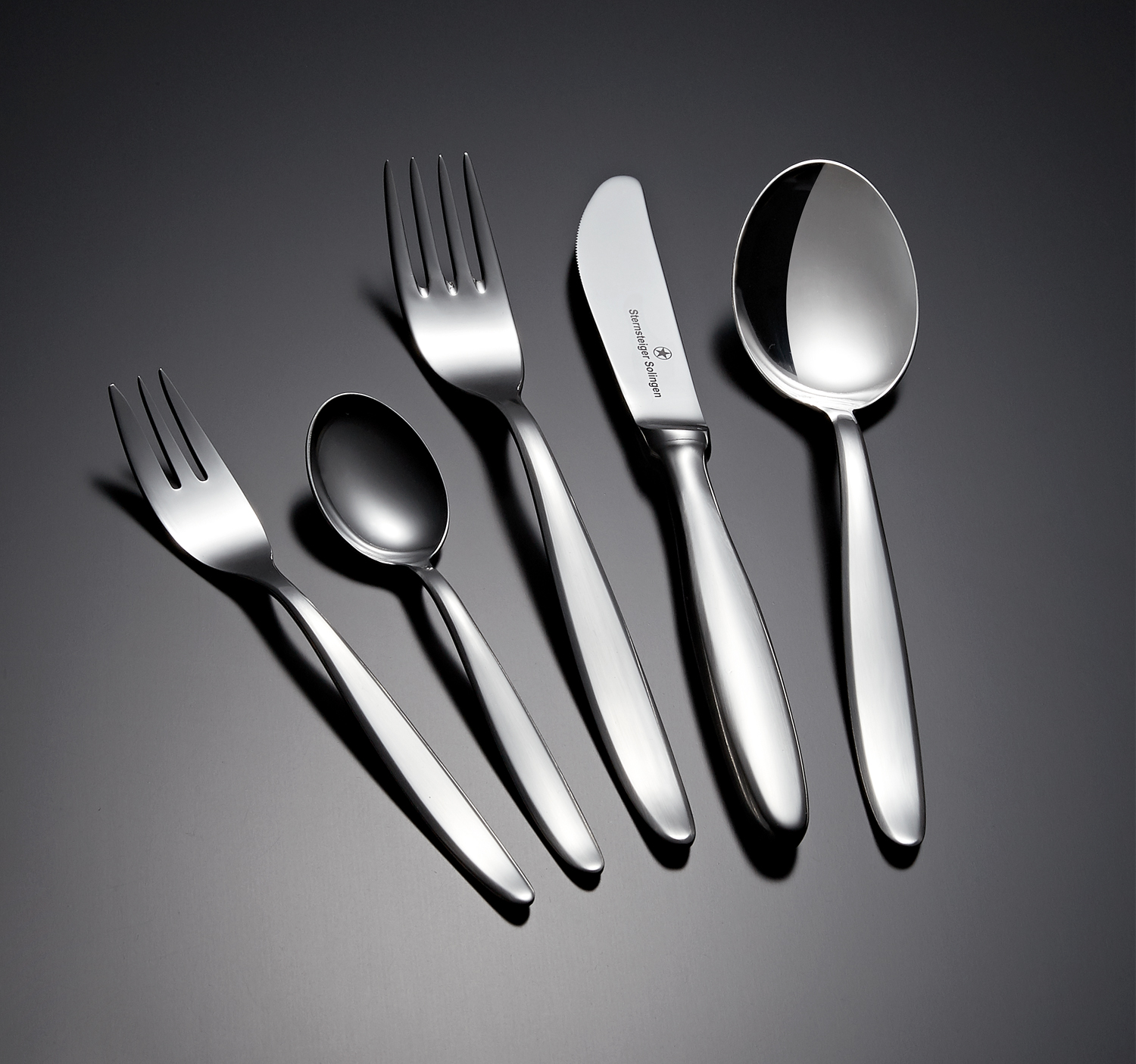 The complete set consists of a dinner fork, spoon and knife as well as a dessert fork and knife that all comes in a blue gift box.
The Dinner Box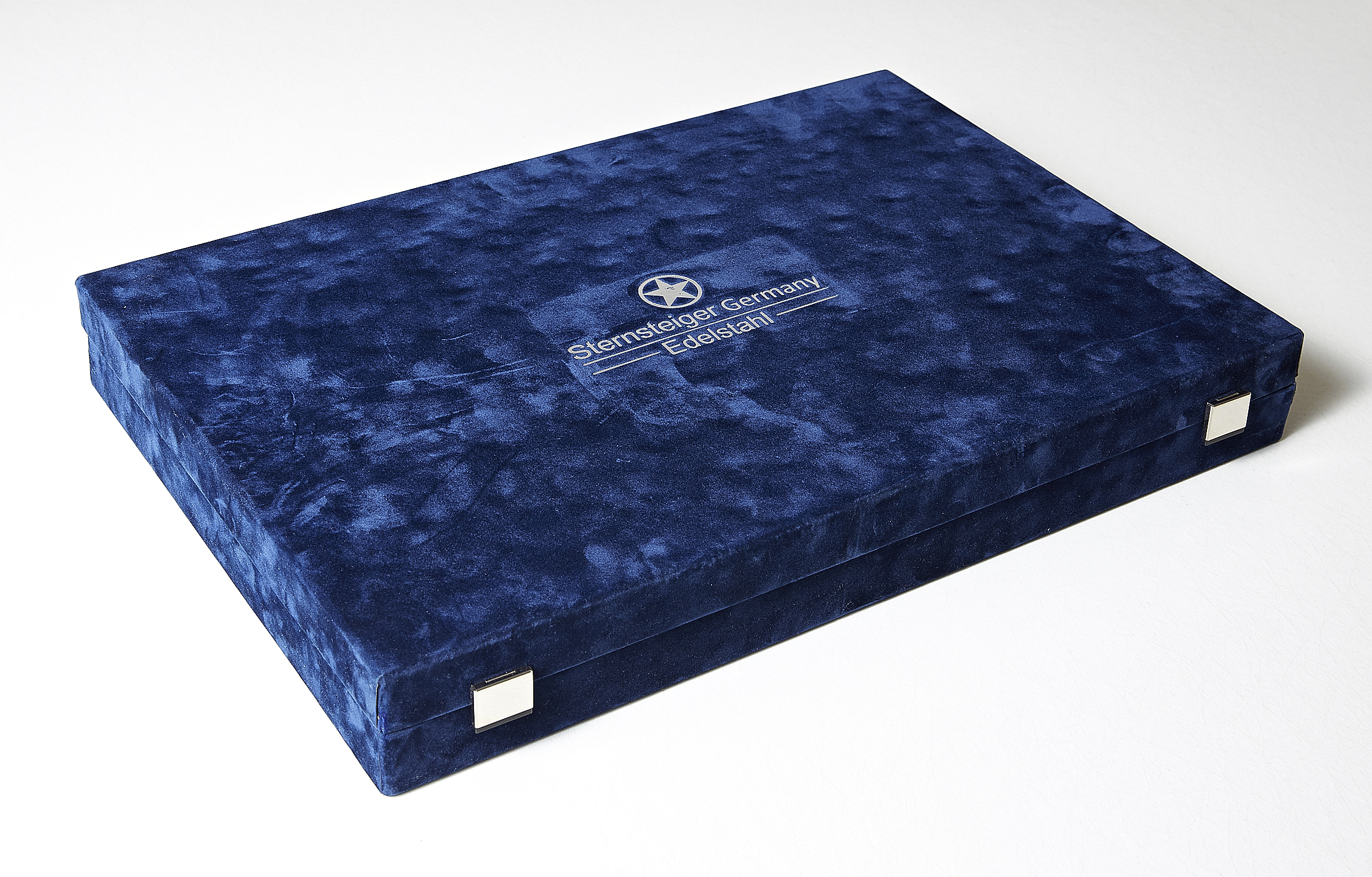 The dinner box includes 24 pieces in a blue cutlery gift box:
6 x dinner fork
6 x dinner knife
6 x dinner spoon
6 x dessert spoon
The Complete Box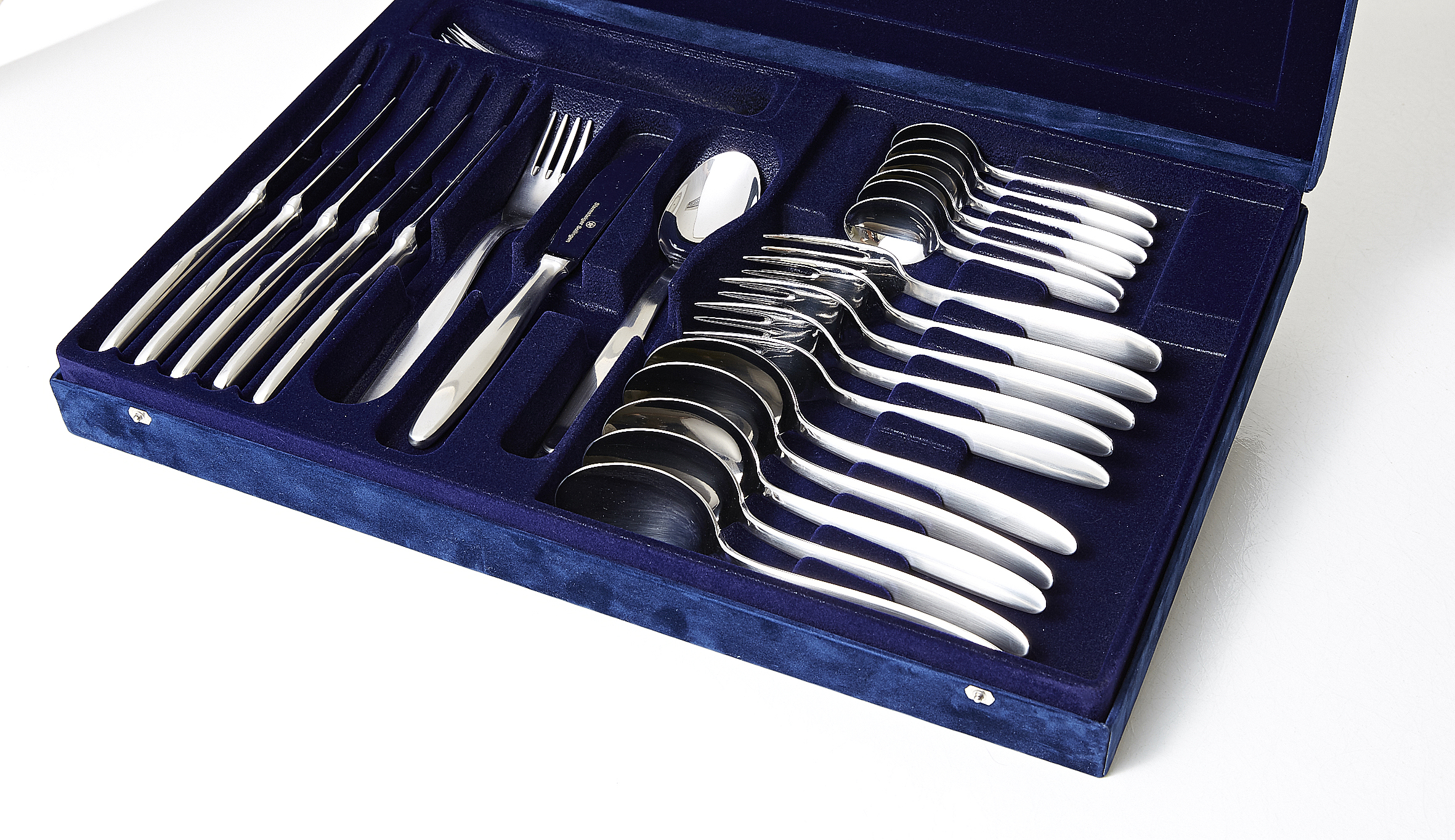 The dinner box includes 24 pieces in a blue cutlery gift box:
6 x dinner fork
6 x dinner knife
6 x dinner spoon
6 x dessert spoon
6 x dessert fork